How to put a Dragon Driving Shortcut on your Phone
Your smartphone or tablet's home screen isn't just for apps. Whatever platform you're using, you can pin the Dragon Driving website to your home screen so you can quickly access it.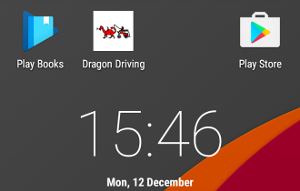 Go to your favourite page on the Dragon Driving website or the Home Page. Open the browser menu (normally top right) look for an option named something like "Add to home screen" or "Pin to home screen."
To remove a website shortcut from your device's home screen, just long-press the shortcut and remove it like you would any other app icon.
For more details of adding website link to your phone or tablet see this article.